The figure below shows an overview of the CMCC Global Ocean Reanalysis system.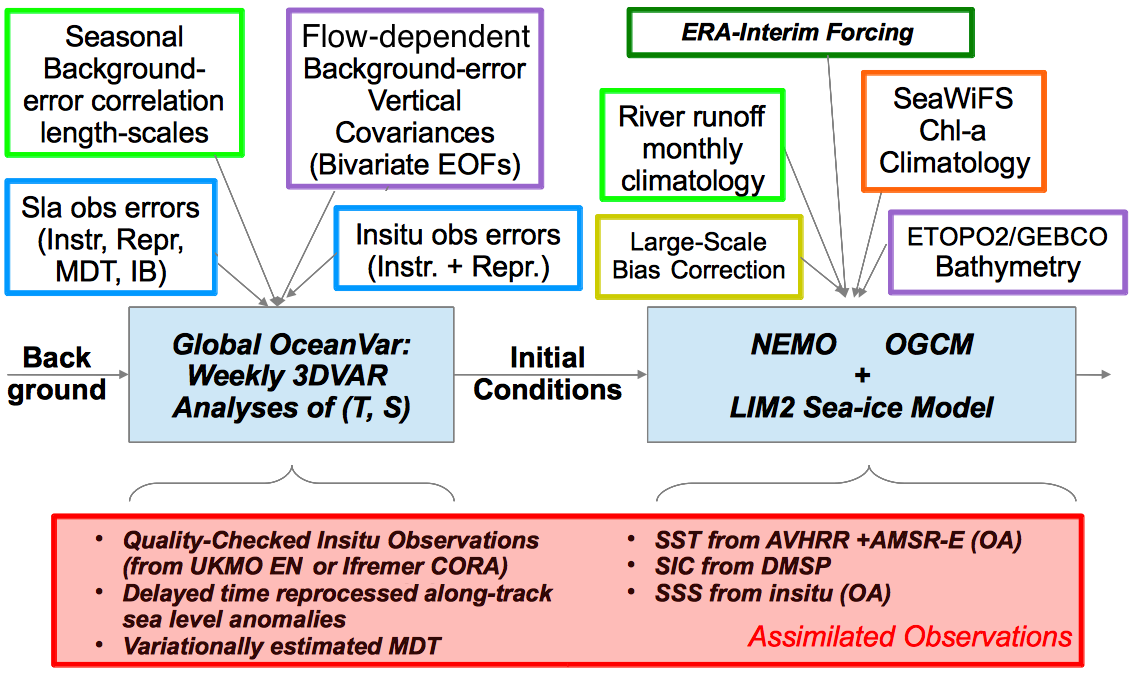 &nbsp
C-GLORS in a nutshell:
Sketch of the analysis and forecast steps

Details of C-GLORS formulation and configuration are provided in the following scientific articles:
For C-GLORSv4, refer to
Storto et al. (2016, QJRMS)
;
For C-GLORSv5 and v7, refer to
Storto and Masina (2016, ESSD)
.