The figure below shows an overview of the CMCC Historical Oceaan Reanalysis system (CHOR).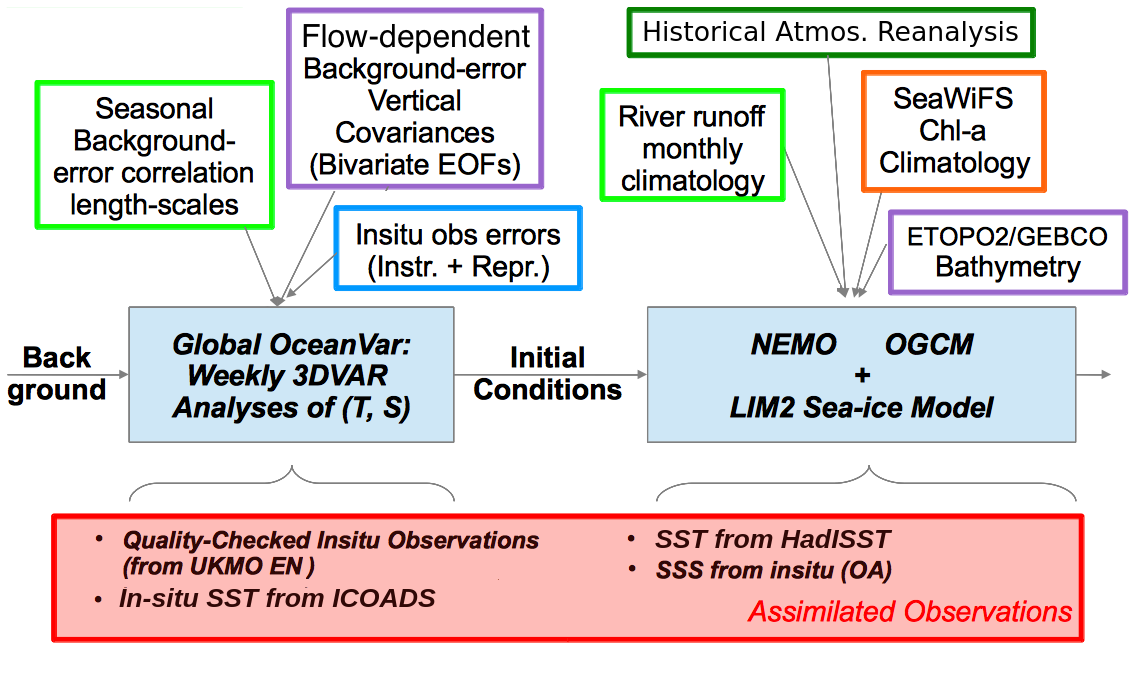 &nbsp
CHOR in a nutshell:
Sketch of the analysis and forecast steps

CHOR is run at 1/2 degree horizontal resolution and covers the entire XX century (1900-2010). Unlike C-GLORS, CHOR uses historical atmospheric reanalyses (20CRv2 and ERA-20C) as forcing, does not assimilate altimetry data and does not implement bias correction schemes.
Details of CHOR formulation and configuration are provided by
Yang et al. (2016, QJRMS)
.